Yoga for Cancer Patients
Fighting cancer isn't easy, but giving up isn't an option either. Yoga and meditation are amazing tools because they enhance our physical and emotional wellness and bring about a peace that many patients thought they had lost forever.
Instead of being stuck with limited options, in the strange and frightening territory where patients find themselves suddenly exiled at diagnosis, we can develop some self-empowering ways to meet and live with illness on the journey to wellness.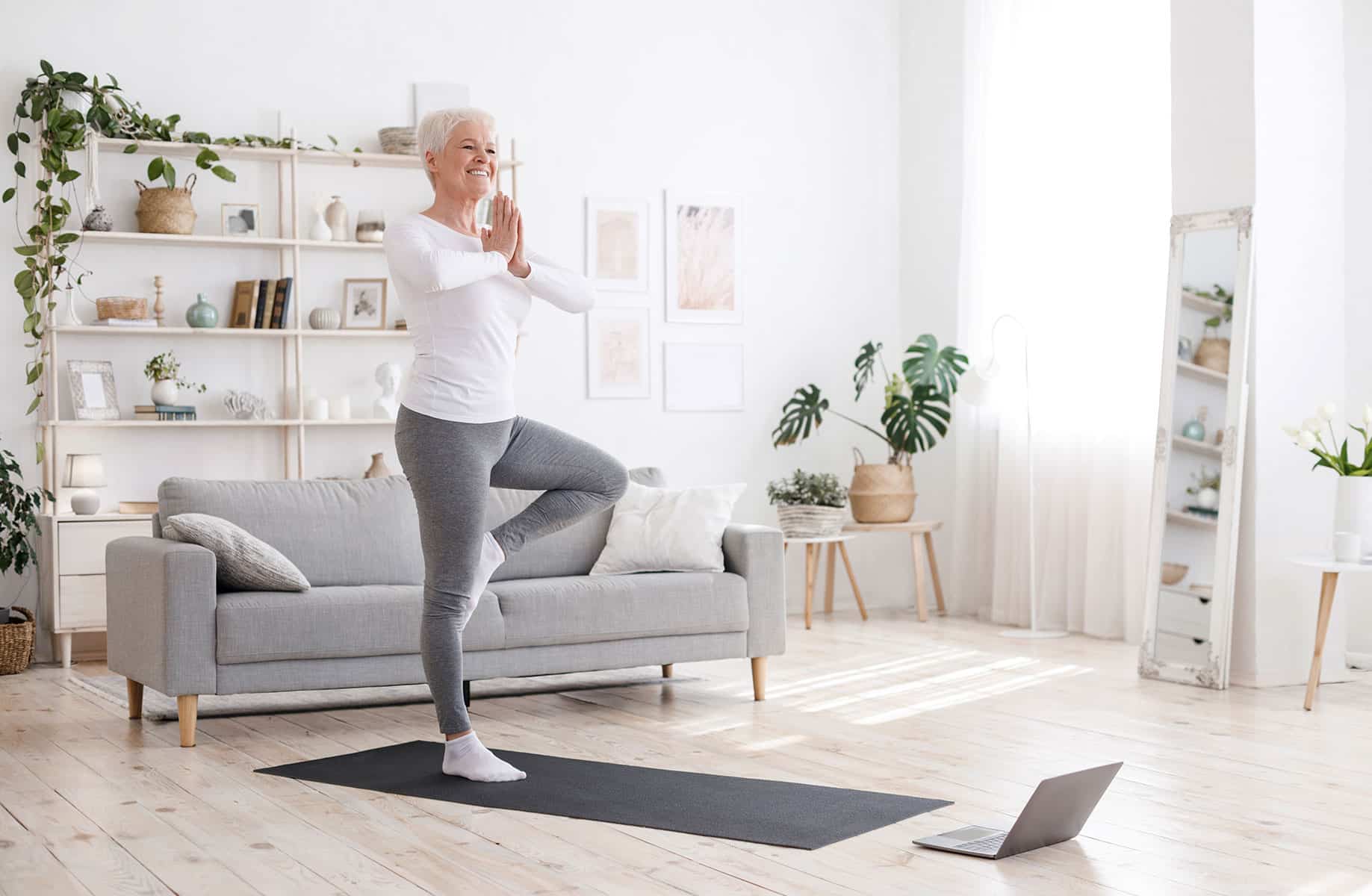 Change your relationship to cancer and your relationship to healing.
For people dealing with life-threatening illness, with all the psychological and emotional havoc that wreaks, meditation and yoga offer a method to quiet the terrified voices that can be heard ringing in our minds.
With a severe medical diagnosis, it is easy to be in distracted states of mind. We can be bombarded by frightening, sometimes contradictory information and subjected to invasive, painful procedures. When our minds are so grievously disturbed, we may find it impossible to make crucial decisions or relate satisfactorily to our family and friends. Yoga and meditation can help.
Yoga postures require us to hold still and to be aware of our bodies. Asana, pranayama, and meditation begin to break down that distance from ourselves and bring us into close contact with our sensations and feelings. Knowing how our bodies feel, we can notice when we are stressed and can make decisions about our activities and our attitudes that can change our relationship to cancer and our healing. That is, yoga can help us open up to different ways of integrating our experience. For example, when faced with a challenging medical procedure, rather than tensing ourselves against it or going away mentally, because of our yoga practice, we may be able to relax and welcome the procedure, thus minimizing its stressful effects.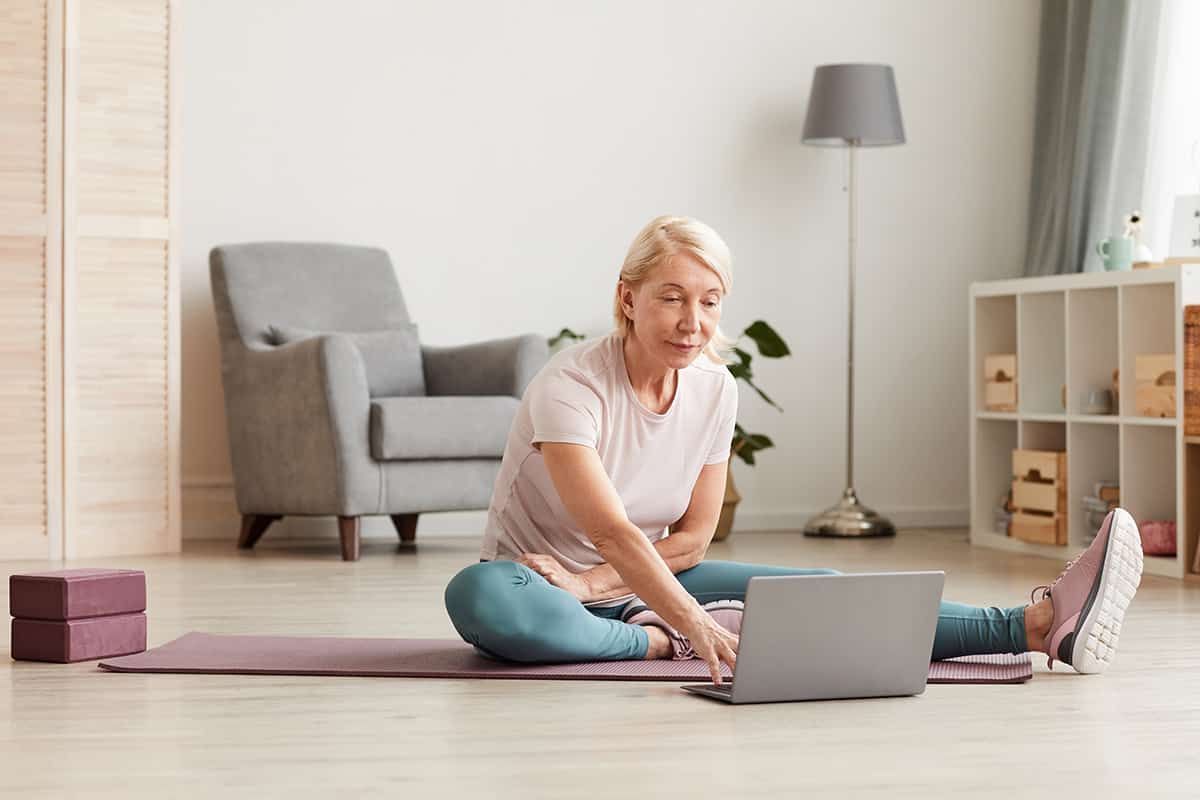 Prepare the grounds for healing.
Perhaps the most compelling reason cancer patients are turning to yoga is this: It shows us how a person stricken with a serious illness, instead of "running away" from their threatened body, can connect more strongly to that body and begin to experience self-empowerment and well-being. As we engage our physical selves in the precise body gestures of yoga, our minds come along, growing accustomed to focusing on the affairs of this moment and leaving worries and future-thinking behind. As we breathe and meditate, our minds grow brighter and steadier.
It can begin to create an inner environment that prepares the ground for healing. It is as if, when we clear away the mental debris through yoga and meditation, our being breathes a sigh of relief, and the residual energy alive in us is allowed to grow and flourish.
This Yoga for Cancer program is designed to be a useful tool for you to help you on your road to recovery and give you an outlet for the various stages you will go through on the journey to wellness.
The classes that makeup Restore are designed to be used for those times where you feel drained physically and mentally. Throughout your healing journey, there will be days when these classes may be what you need to get some gentle yoga stretches for your body. These classes offer a way for you to heal your body and mind but without a lot of movement. These classes also give your mind a time to hit pause, and you can work through the class and be in the moment and hit pause on life.
Restorative yoga enables deep relaxation as you hold poses for a longer time and, with the help of props, support you completely. The focus of Restorative Yoga is that by relaxing in poses, we can achieve physical, mental, and emotional relaxation.
Practice these classes, anytime you need to restore your body and mind on your journey back to wellness.
Once you start to feel a bit stronger and have more energy, the classes in Recover are there to for you to discover. These classes are a bit more active than the Restore classes, but they are designed to be gentle. This segment of classes is for those times that you want to stretch the body but in a sustainable way to access deeper into the body and mind.
These classes are taught in the Yin Yoga style, a slow-paced approach where poses are held for a longer time ( 3-7 mins) in a relaxed manner. The Yin yoga postures provide a challenge by staying stationary while cultivating stillness and learning to be present in the body and mind. Come back to these classes any time you need a deep stretch in the body.
As your journey to wellness progresses, you may find you have the strength and stamina to do more standing yoga poses. This is what the Rebuild classes are about. They offer ways to continue to strengthen your body and to give you a way to balance body and mind.
In the Hatha yoga style, these classes are taught, which allows us to focus on rebuilding strength in your body.
These classes are designed to help you continue your yoga and wellness journey and be a tool in your rehabilitation.
The postures taught in these classes will focus on building strength by holding the poses steady. We focus on alignment, but in an accessible way, for your rehabilitation journey.
These classes are designed to give you a sense of calm and relaxation throughout your return to wellness journey. Our intention with Reconnect is to find balance with the breath and the mind.
There are 4 classes that focus on teaching you mindful breathing techniques and 4 classes that focus on affirmations you can use to develop a vibrant mindfulness or meditation practice.
You are encouraged to practice these classes as often as possible, daily if you can, so that you can learn to focus your mind on the present and help you quite the mind on those days when things are stressful and mentally challenging. These are essential classes, and through regular practice, they will give your mind the ability to focused on the present and help you stay positive when it feels hard to do so. You can use these short classes after you do one of the asana practices in the program, or they can be used on their own when you need to reset your day.